श्रीरामचन्द्र कृपालु स्तुति भगवान श्री राम को समर्पित है जो महान कवि तुलसीदास द्वारा लिखी गई है, श्री राम स्तुति न केवल आपके हृदय को प्रसन्न करने वाली है बल्कि स्तुति के जप करने से प्रभु हनुमान जी भी खुश हो जाते हैं!

श्री राम स्तुति: श्री रामचन्द्र कृपालु भजु मन!
॥दोहा॥
श्री रामचन्द्र कृपालु भजु मन , हरण भव भय दारुणं ।
नवकंज लोचन कंज-मुख कर-कंज पद कन्जारुणम ॥१॥
कन्दर्प अगणित अमित छवि, नव नील नीरद सुन्दरं ।
पटपीत मानहुँ तडित रुचि शुचि नौमि जनक सुतावरं ॥२॥
भजु दीनबन्धु दिनेश दानव दैत्य वंश निकन्दनं ।
रघुनन्द आनन्द कन्द कोसल​ चन्द दशरथ नन्दनं ॥३॥
सिर मुकुट कुंडल तिलक चारु उदार अङ्ग विभूषणं ।
आजानु भुज शर चाप धर संग्राम जित खरदूषणं ॥४॥
इति वदति तुलसीदास शंकर शेष मुनि मन रंजनं ।
मम हृदय कंज निवास कुरु कामादि खलदल गंजनं ॥५॥
मनु जाहि राचेयु मिलहि सो वरु सहज सुन्दर सांवरो ।
करुणा निधान सुजान शीलु स्नेह जानत रावरो ॥६॥
एहि भांति गौरी असीस सुन सिय सहित हिय हरषित अली।
तुलसी भवानिहि पूजी पुनि-पुनि मुदित मन मन्दिर चली ॥७॥
॥सोरठा॥
जानी गौरी अनुकूल सिय हिय हरषु न जाइ कहि । मंजुल मंगल मूल वाम अङ्ग फरकन लगे।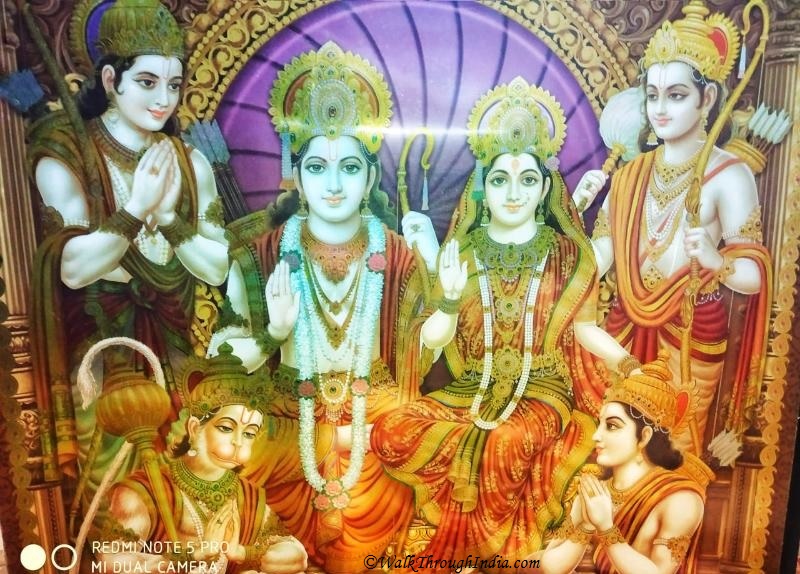 Shri Ramachandra Kripalu is the most popular Stuti of Lord Ram written by Tulsidas in the Sanskrit language. The Shri Ram Stuti glorifies the Shri Rama characteristics and also known as Ramachandra, seventh avatar of the God Vishnu.