India is home to 5 high altitude railway stations located at higher than 2,000 m and more than 10 station higher than 1,000 m.Tanglang La is a proposed railway station between Bilaspur-Mandi Leh railway line at an elevation of 5,359 m (17,582 ft), will be the highest railway stations in the world. The Nilgiri Mountain Railway,Darjeeling Himalayan Railway and The Kalka Shimla Railway are listed as Mountain Railways of India World Heritage Site.
Ghum 2,257 m (7,405 ft) – Darjeeling Himalayan Railway
Ghum is situated in the Darjeeling Himalayan Railway or toy train,runs between the Jalpaiguri and Darjeeling in West Bengal. The narrow gauge railway line and toy train are listed as World Heritage Site and Ghum station is known as India's highest railway station at an altitude of 2,257 metres and covers a distance of 78 km..
Ooty 2,210 m (7,251 ft) – Nilgiri Mountain Railway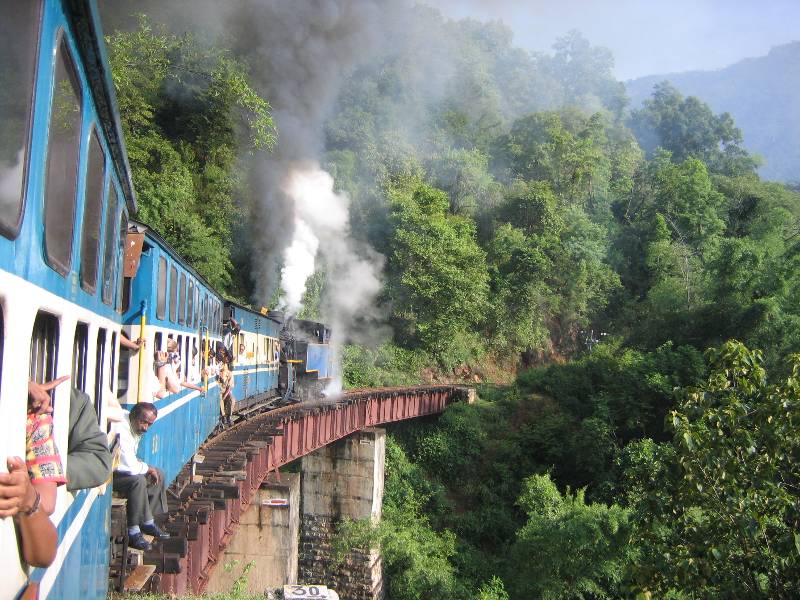 Ooty or Queen of Hill Stations is the most popular hill station in India, located in the Nilgiris district of Tamil Nadu. Nilgiri Mountain Railway line runs between the Mettupalayam or Coimbatore to Ooty and offers most beautiful view of nature and covers a distance of 46 km. Famous Hindi song Chaiyya Chaiyya from film Dil Se was shot on the roof top of Nilgiri Mountain Railway or NMR.
Shimla 2,086 m (6,844 ft) – Kalka Shimla Railway
The capital city of Himachal Pradesh bounded by amazing valleys of Mandi and Kullu is also famous for its Kalka–Shimla Railway, a narrow gauge railway line from Kalka to Shimla. Kalka–Shimla Railway offers breathtaking views of the hills and surrounding villages located in the foothills of the Himalayas and covers a distance of 96 km. The Kalka-Shimla railway route has 806 bridges,103 tunnels and part of the UNESCO World Heritage Site, Mountain railways of India.
Ahju 1,291 m (4,236 ft) – Kangra Valley Railway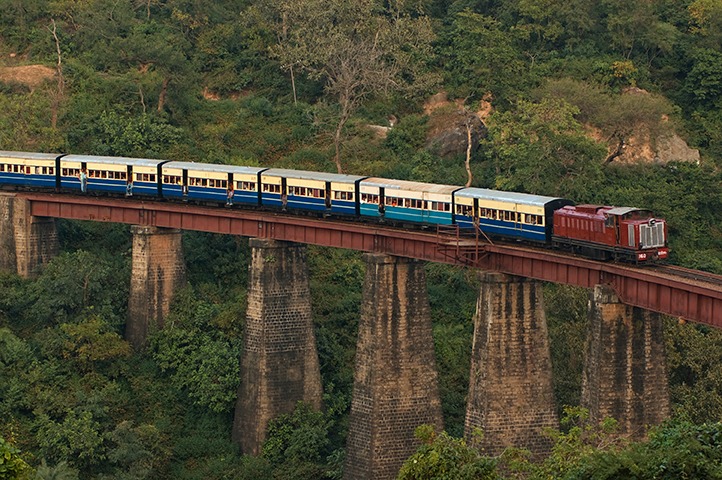 Ahju station is located at an elevation of 1,210 meters (3,970 ft) in the Kangra Valley Railway route.The Kangra Valley Railway line lies between the Dhauladhar ranges of the Himalayas and sub-Himalayan region and runs from Pathankot to Jogindernagar and covers a distance of 164 km.
Joginder Nagar 1,189 m (3,901 ft) – Kangra Valley Railway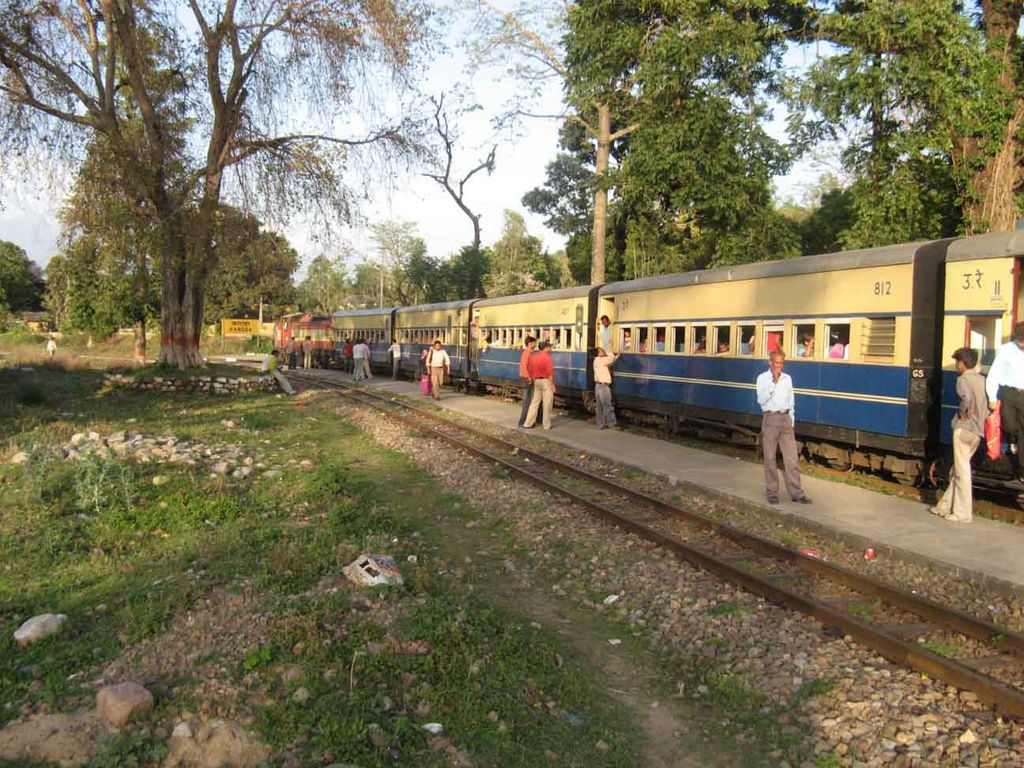 Jogindernagar railway station is located in Himachal Pradesh and the last station of the Kangra Valley Railway route. Kangra Valley Railway runs from Pathankot to Jogindernagar and its one of two mountain railways that run in Himachal Pradesh and covers a distance of 164 km.